Increased Demand Drives Ensemble Deal with JB&A
Feb 24, 2014 Grass Valley, California – Leading manufacturer of broadcast video equipment, Ensemble Designs and JB&A Distribution are pleased to announce a new sales and distribution agreement, effective immediately.
According to Mondae Hott, Director of Sales at Ensemble Designs, the company has partnered with JB&A because of its expertise as a channel partner, as a complete solutions provider and its recent major growth.
"Increased product demand was a key driver in this deal," said Ms. Hott. "We're seeing a huge spike in interest around our new video routing switcher from corporate, education and broadcast customers. JB&A said they'd be thrilled to take on the escalating demand for our router."
JB&A is distributing the complete line of Ensemble Designs BrightEye products, including converters, reference generators, video and audio processors and its new award winning BrightEye NXT compact routing switchers. JB&A is providing Ensemble specific sales training, support, and system design expertise to dealers, customers and integrators across the U.S.
"It's vital that we work with partners who bring best of breed products to the market and also have a vision for the future," said Jeff Burgess, CEO of JB&A Distribution. "Ensemble Designs has mastered the creation and production of cutting edge technology. We are extremely excited to partner with them because of the exceptional benefit it will bring to our customers and dealers."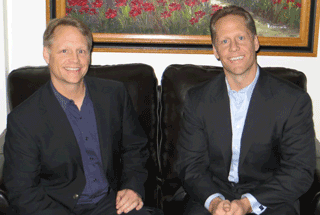 Founded in 1996, JB&A is dedicated to bringing the most innovative and complete digital media management, IPTV, streaming, digital projection and connectivity solutions to market. JB&A provides support in every step of the pre and post sales process. JB&A is a unique mix of consultant, channel partner, solutions provider and distributor with an ecosystem of certified, tested and proven products and workflow solutions.
Ensemble Designs provides signal processing and infrastructure products to broadcast, government, educational, and corporate video facilities. Customers include CBS News, Globecast, NASA, Major League Baseball, General Atomics, Lockheed, Kenneth Copeland Ministries and ESPN.
##
JB&A Contact:
Jeff Burgess
JB&A
1050 Northgate Dr, Ste 200
San Rafael, CA 94903
+1 415-256-2800
jeff@jbanda.com
www.jbanda.com