Sports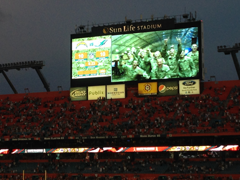 Miami Dolphins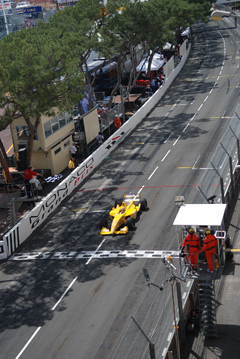 Mediacom's Grand Prix de Monaco
NFL

: Honoring the troops

When the NFL chose to highlight the work of US military personnel around the world in a Salute to Service promotion, Ensemble Designs provided the equipment needed to do the job. In support of this effort, the Miami Dolphins decided to display a live broadcast from Kandahar, Afghanistan on the video boards during halftime of one of the games. This broadcast would feature a live salute from the troops overseas along with cheers all around. The trick was to get the video from Afghanistan to the big screen. The latest technology from Ensemble Designs delivered the scan conversion and signal processing to get the job done.
Formula 1: Mixing computers and video into one elegant system
Mediacom has always made it a point of honor to serve the projects and achievements of our clients in Monaco, the French Riviera and beyond. They have a strong team of specialists who have developed unique video techniques so that we can deliver the type of production our customers' require. The team is young and we are masters at integrating and using the most modern products, mixing computers and video into one elegant system and merging all types of technology. Why does Mediacom rely on Ensemble Designs for the great Formula One event, the Grand Prix de Monaco, and for the Monte Carlo Tennis Open? At high-end events such as these, Mediacom needs the right equipment in order to provide an outstanding turnkey equipment solution.