Contact Support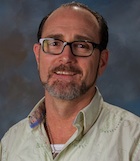 Michael Sauter leads our support department.
If you have a technical question or an issue with an
Ensemble Designs product, you've come to the right place.
We're available by phone during normal business hours, 9AM to 5PM Pacific Time. For urgent support, call
+1 530.478.1830, and listen for the current "on-call" number.
E-Mail Support
Use the form below for electronic support. If you'd like to do a Teamviewer session where we look at your desktop and help optimize your Ensemble related settings, just let us know.