BrightEye NXT Action Control Panel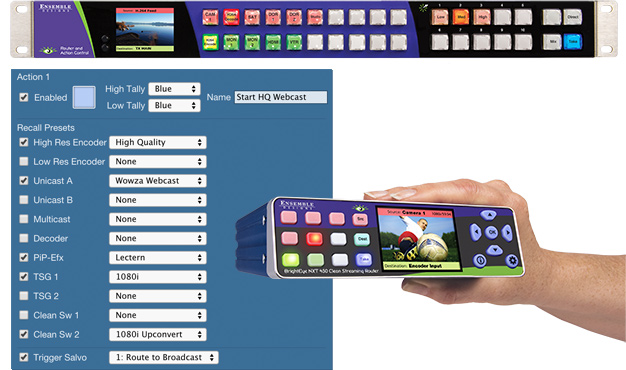 The New 5835 Action Control Panel for the BrightEy NXT Family of Routers is fully customizable to suit your exact application. It offers Thumbnail preview so you can see your Sources before doing a Take or Mix transition. The Action Keys are fully programmable, so you can have multiple custom presets for different operators.
BrightEye NXT PiP-Efx Picture in Picture Option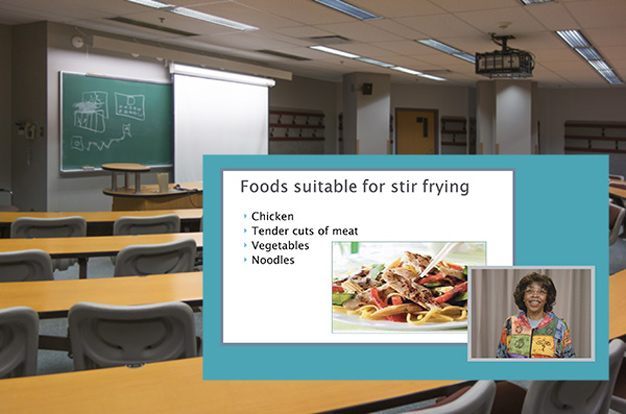 Come see a demo of our new PiP-Efx Option for the BrightEye NXT 450, 430-X and 410-H. Ideal for corporate boardrooms or remote learning environments, it's the perfect solution for those wishing to put multiple images on the screen at the same time.
BrightEye NXT Compact Router Family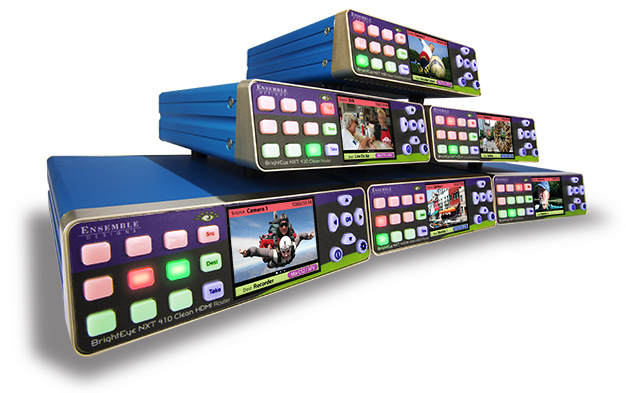 The BrightEye NXT family of compact routers is designed for a tight working environment like flypacks, remote trucks, helicopters or news vehicles – though the features will be right at home in a full blown video facility.
The latest addition to the family is the BrightEye NXT 450 which brings H.264 encoding and simultaneous decoding to the award-winning NXT product line.
Flexible, frame-based signal processing system for video facilities More…
Quick Links
Compact signal processing at the source or destination More…
Quick Links