Flexible, Efficient Routing
Ensemble Designs Router at Mediacom, Monaco
By Thomas Cottenet, Tech Director, Mediacom, Monaco
Founded in 1995 and based in Monaco, Mediacom has always made it a point of honor to serve the projects and achievements of our clients in Monaco, the French Riviera and beyond. We have a strong team of specialists who have developed unique video techniques so that we can deliver the type of production our customers' require. Our team is young and we are masters at integrating and using the most modern products, mixing computers and video into one elegant system and merging all types of technology. With the largest fleet of vans, trucks and equipment in the Principality of Monaco, and more than twenty audiovisual technicians on staff, we are able to handle a wide variety of events, rental and outside broadcast work, including Roland Garros and the Cannes Film Festival. Our annual turnover is five million euros and growing.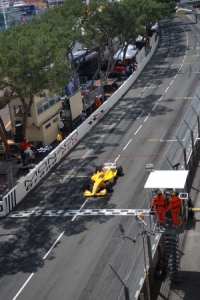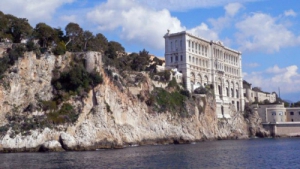 We recently used the Avenue Flexible Matrix Router for the great Formula One event, the Grand Prix de Monaco, and for the Monte Carlo Tennis Open. At high-end events such as these, our customers rely on us to provide an outstanding turnkey equipment solution. The systems we provided were centered around the Ensemble Designs Avenue Flexible Matrix Router, a very cost effective and flexible video routing solution. The Ensemble router can be configured with a different number of inputs and outputs for each job. Being able to easily change the router's I/O configuration allows us to rent and setup systems very efficiently.
"Mediacom has very high standards for product performance," said Jean-Baptiste Lannoy, Business development head at H265 Company. "Mediacom really care about how the product works, the front panel operation and the web interface. Ease of use is important because they need to configure equipment precisely for each job and each operator. We worked closely with them to provide the right equipment to meet their specs and cutting edge requirements."
As our systems evolve, we plan to add more Ensemble equipment including some of the HD SDI video converters. We have AutoCAD and Powerpoint graphics files that we want to convert to HD with the Ensemble BrightEye Mitto Scan Converter so we can bring the feed into our Ensemble router and use it in our productions. We want to have the capability of adding some video files from the web into our shows.
Mr. Anhony Fouque, our Managing director said, "What is also good is that our dealer, H265 Company, know the product line very well and support us 100%."
Some of our other infrastructure equipment is a Probel matrix and Harris switcher which run in HD SDI. Our graphics systems use DVI and HDMI and the Christie video projection systems use RVBHV. The video monitors in our systems are from MARSHALL and JVC.